A good thing made better
Mini V has kept all of the original characteristics of its award-winning previous versions.
Mini V version 3 updates the filter design to make it even more accurate than ever. Powerful and rich bass, faithfully reproduced 'free-running' waveforms thanks to new advances in our long proven TAE® technology.

A class of its own
When fat, deep blistering bass is needed, there is no further need to go anywhere but to Mini V. Also famous for its powerful lead sounds, the greatest hit makers in the '70's knew that this synth was the goto tool.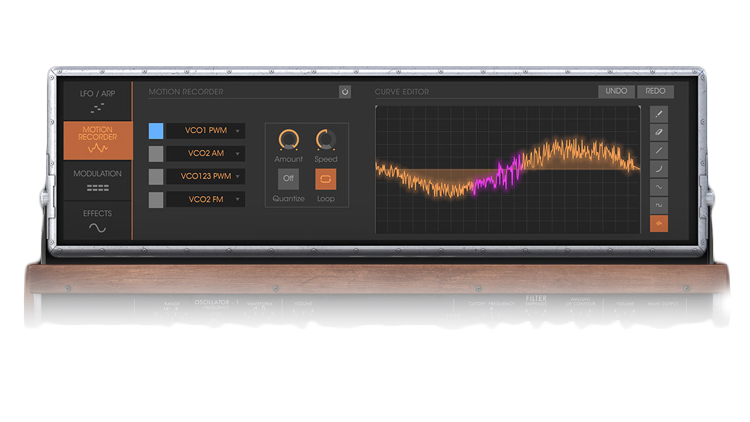 A Sonic Expansion
But we're not resting on our laurels.
While the original product set the sound of the 70's we have taken it to new realms. We have added an advanced modulator that allows you to draw a shape and control many parameters creating a movement and interest. A vocal filter expands sonic possibilities with a formant-analysis based effect: now you can make that synth talk! A modulation matrix has been added dramatically improving on the original design and doing away with its limitations.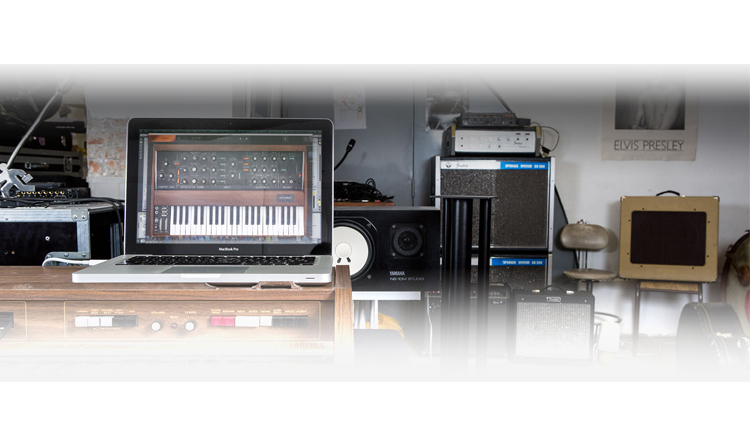 Main Features
All the parameters of the original Mini V

3 voltage controlled oscillators with 5 waveforms
1 amazing 24 dB/octave filter
2 ADSR envelopes
LFO with 7 waveforms
1 Noise Generator
1 VCA
1 Mixer
1 external audio input and 1 external oscillator and filter modulation input

Modulation matrix with up to 8 connections (15 sources and 35 destinations)
Arpeggiator
Vocal Filter: a fully automatable, formant-based effect with its own LFO
Up to 32 voices of polyphony
Unison mode option
More than 1000 presets created by an international team of top-notch sound designers
Stereo effects: chorus and delay
Soft clipping function
Advanced automation mode